Sports Lounge
Our recently completed Sports Lounge is now open. It features a mega TAB wall with all your races and odds and includes trackside. Relax in modern comfort and watch our six televisions dedicated to sports from Australia & overseas.
The Playground
The Club encourages families to feel at home using the Club's facilities and provides a secured playground ensuring our junior visitors enjoy their trip to the Club just as much as the Mums and Dads.
With 24 hour video surveillance, soft-fall coverage, covered sun-shade and fully fenced the playground, which is fully compliant to the Australian Safety Standards, allows all family members to relax and feel comfortable whilst enjoying the Club's amenities.
Children must be supervised at all times.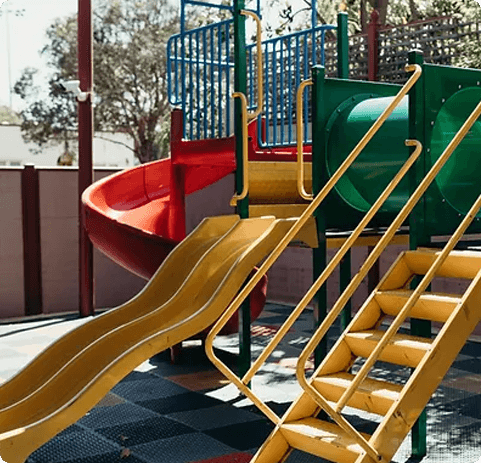 The Court Yard
The spacious and modern looking courtyard is a great area for functions, family meetings or even a great area for live music events to take place!
Visit our Club Events page for live performances in our court yard.
The Funtion Rooms
The Kyabram Club has installed an ingenious system of flexible walls that enables us to maximise our floor space and provide individual, private meeting rooms that are secluded and personal with sound proof folding walls.
The Club has the capability to provide a room specifically for that smaller meeting or discussion, whilst also providing a private room with seating and dining that caters between 20 to 100 guests.
Ultimately our whole bistro dining area is available for private use and is capable of holding 160 people, all with dining seating.
Full conference and meeting facilities are offered enabling i-technology to be incorporated in any display or presentation. Facilities are suited for corporate conferences, product launches, sales demonstrations and training presentations.
Our Functions Coordinator, is skilled and experienced in assisting with the coordination of your conference or celebration. We have the knowledge and expertise to ensure your function flows exactly how you wish and can provide a quotation for birthdays, Christenings, family celebrations and more.
There's a wide range of menu selections available to ensure your specific requirements are delivered to your budget.
Visit our Functions page for more information